Beauty queen (Miss Teen Georgia) joins the nudity wagon. 23-years old Jena Sims

is going topless in Roger Corman's Attack of the 50ft Cheerleader 3D (2012).
It's her first major role so she will go all out to make best of it. If it follows closely the previous Corman's Attack edition of 1995, there will be extensive nudity from the cast too.
(credit goes to Feech for first info link)
replying to a friend who was wondering if Jena was participating in upcoming Miss California pageant
(confirms her body is on display a lot being Corman productions and all. Jena really hopes the movie release will bring her firm opportunities in the future)
Variety reports that Attack of the 50-Foot Cheerleader is slated to premiere sometime in August on Epix as part of a new slate of original programming for the fledgling movie channel that is a joint venture of Paramount, MGM, and Lionsgate.
Movie synopsis:
http://www.facebook.com/AOTFFC
Aspiring college cheerleader Cassie Stratford consumes an experimental drug that grants her beauty and enough athletic ability to make the cheer squad. However, the drug has an unforeseen side effect - Cassie starts to grow and grow and grow.
The titular 50-foot cheerleader will be played by Miss Georgia Teen USA 2007 Jena Sims (pictured above). She's done some TV acting, but this is her biggest role to date. No pun intended.
Trying not to get trampled beneath her enormous feet will be the likes of Treat Williams (Deep Rising), Sean Young (Blade Runner), Ryan Merriman ("Pretty Little Liars"), Ted Raimi ("Xena: Warrior Princess"), and Mary Woronov (Death Race 2000). You just know that if he hadn't passed away, David Carradine would be in this cast somewhere as well.
Corman is merely handling the producing duties on this Epix network production. Directing duties fall to Kevin O'Neil, a longtime visual FX guy who previously directed Corman's Dinocroc and Dinoshark. The script is by Mike MacLean, who just happens to be the guy that also wrote Sharktopus and the upcoming Piranhaconda.
Nudity level :

The movie has nudity but no full frontal. Most of the nude scenes are courtesy of sorority girls and cheerleaders. Jena Sims provide nice view of her tits (fake?). Pity there is no shot of her magnificent derriere. Olivia Alexander has a topless sex scene. Sasha Jackson maintains her nudity-dodging record.
Jena Sims bio :
Jena Michelle Sims (born December 30, 1988) is a beauty queen from Winder, Georgia who has held the Miss National Junior Teenager title and competed in the Miss Teen USA pageant in 2007.
She has been widely recognized for her work with various charities, including her own organization "Pageant of Hope".
| | |
| --- | --- |
| | Jenna Michelle Sims |
| | 18 |
| | Winder, GA |
| | Top 15, Miss Georgia Teen USA 2006, Miss National Junior Teenager 2004 |





On the evening of November 11, 2006, 17-year old Jena Sims was crowned Miss Georgia Teen USA 2007 in Newnan, Georgia at the Centre for Visual and Performing Arts. Jena is a life long resident of Winder, Georgia where she is currently a senior at Winder Barrow High School. She will attend Hartford University in the fall of 2007 where she will study international business and marketing. Her dream job would be an international correspondent with the Today Show. Jena's love of traveling led her to this major and college interest. She has visited 33 states and hopes to see all 50 within the next 5 years.

Since age 10, Jena has been Captain of her own Relay for Life team, which benefits the American Cancer Society and has raised over $80,000 in memory of her two grandfathers she lost to this disease. She also has her own non-profit organization where she travels over the US and holds beauty pageants for children with cancer. Along with the American Cancer Society, she has been a 5-year volunteer for the Special Olympics and Boys and Girls Clubs.

Since Jena has been volunteering, she has been awarded numerous State and National awards such as: BRICK DoSomething Award, Discover Tribute Award, National Caring Award, CosmoGIRL! CG Cup Award, Build-A-Bear Workshop Huggable Hero, Southern Hero by Southern Linc, Georgia Super Teen, Kids Hall of Fame, and Prudential Spirit of Community Awards. In February, Jena was awarded the 2007 Very Best in Youth Award from Nestle. Her work has been featured in numerous magazines including CosmoGIRL!, Teen Vogue, American Cheerleader, Girls Life, Justine, and Georgia Magazine to name a few.

In High School, Jena is very active as President of Interact Club, President of DECA, and members of NHS, Beta, Anchor, and Bulldogg Pride. She was voted Most Likely to Succeed and a member of the homecoming court by her senior class. Mentoring and spending time with Lillie and Ryan, two cancer survivors, is Jena's favorite activity.

In her spare time, she enjoys cheerleading, tap, ballet, ballroom dancing, and raising her 3 cats, Valentine, Socks, and Little Bit.


Awards and Honors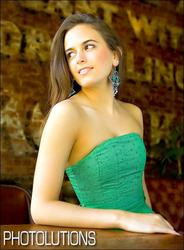 Jena's ModelMayhem portfolio :
Female
23 years old
Los Angeles, California, US
About me
Jena Sims is a rattle snake hunting, world traveling, philanthropist that has been acting since the age of 14. This Georgia peach now calls Hollywood her new home. Her credits include Vampire Diaries, Drop Dead Diva, and Leverage, to name a few; along with 6 music videos at the sides of Brad Paisley, Luke Bryan, James Otto, Tantric. Her legs is the reason she was fired from being a baseball bat girl because of them being a "Distraction", however they have landed her many modeling jobs over the past 10 years. Her famous legs are currently featured on the cover of the iTunes album covers and she recently landed Leg Avenue's catalog campaign. As a former Georgia Teen USA, she has spoken and emceed many events in 38 states. Her international travels have taken her and her own non-profit organization to South Africa where she spent 3 weeks that changed her life. Jena has a desire is to obtain a recurring acting position to showcase her dynamic sense of humor, her extensive knowledge and her unique personality. Her past work on CSI, Leverage, True Jackson VP, League, Drop Dead Diva, E! and her exposure on many covers of magazines has given her only a taste of what her heart desires.
Details
Height:
5' 8"
Weight:
113 lbs
Bust:
0"
Waist:
1"
Hips:
1"
Cup:
C
Dress:
2
Shoe:
0.0
Hair color:
Brown
Hair length:
Long
Eye color:
Brown
Ethnicity:
Caucasian
Skin color:
Olive
Shoot nudes:
No
Experience:
Experienced
Compensation:
Any
Genres:
n/a
Interview: Jena Sims goes big in Corman's 3D "50 FT CHEERLEADER"
Posted by Chris Alexander | Apr 10, 2012
Roger Corman likes things big lately and what better thing to have more of than a beautiful woman? The plus size lady in his latest production (and surprisingly, first 3D picture) ATTACK OF THE 50FT CHEERLEADER does, as the title suggest, get her super sized street cred in the form of her impossible height, just like Alison Hayes before her and later ,Darryl Hannah (in the dual versions of ATTACK OF THE 50FT WOMAN, respectively). Joining their skyscraper status playing mutated high schooler Cassie is young, pretty thesp Jena Sims (DEXTER, ENTOURAGE), a former pageant queen turned actor who looks great crushing all manner of crap that has the misfortune of lying in her rampaging, pom pom plowing wake. Sims joins veteran actors Treat Williams, Mary Woronov and Sean Young in the campy romp.
FANGORIA sat down with the 3D giantess for some words…
FANG: Out of all the ladies who must have auditioned for Cassie, what did you do to give you the edge?
SIMS: I was curious about this myself. I actually auditioned on the very last day of auditions. I think being last helps. Maybe I am just superstitious. In the audition, I read with Olivia Alexander, who already secured the part of Brittany. On set, once we bonded I asked her why she thought they picked me over anyone else. Her response was that I brought a certain innocence to the room that the other girls didn't. In actuality, I play two parts in the film, nerd Cassie, who is very innocent and not confident, and "hot" Cassie, who is very secure and almost aggressive towards the end. I also did a pretty killer cheer move for the director. I did a high kick that actually made it in the film!
FANG:
The Cormans are royalty. Did you work closely with Julie and Roger?
SIMS: I did! They are legends!! Roger is notorious for making cameos in his films. He played the Dean of our University, so I got to be in a (very funny) scene with him and John Landis! He also visited the set a number of times, and once we wrapped I was his guest at an official Oscar party! Julie is so organized, kind, and intelligent as well. They make a great team.
FANG: Did you do your homework and watch the original and the remake?
SIMS: You have no idea! I watched it every night for a week before I started work on the film. I also have the original movie poster in my room. I love it! ATTACK OF THE 50 FT CHEERLEADER offers a more modern view on the topic. It has many differences, yet still embodies the women empowerment idea.
FANG: Who would win in a battle, Allison Hayes, Darryl Hannah or Jena Sims?
SIMS: I'm going to go with Allison. You can't mess with the classics! She was the original fifty footer who managed to gain cult classic status. She's the reason I was employed in the first place. So, the crown goes to Allison Hayes!
FANG: You were Miss Teen Georgia. Looking back today, how do you feel about that?
SIMS: Pretty darn good. It's a great conversation piece for interviews —hey, you brought it up!—as well as in my auditions. I was honored to represent the great peach state for a year of appearances, speaking to kids, volunteering, and competing at the NBC televised live show Miss Teen USA. It was my first experience with live network tv, and is the reason I am still pursuing entertainment. From the moment I stepped foot on that stage, I knew I had drank the Kool Aid.
FANG: How has being the lead in a wild flick like CHEERLEADER affected what roles are being offered to you now?
SIMS: I wish I could say the scripts are piling up on my door step, but that isn't quite the case! It definitely helps me get my foot in the door for more opportunities. When I'm in auditions, I always bring it up and that helps me. Everyone respects Roger, and he is known for jump starting so many careers. I have confidence in the film, though. Once it's released, GAME ON!
FANG: We spoke to Roger last year and he was thinking of doing 3D—this is the result. Was it shot in 3D? Were there any difficulties playing for a 3D environment?
SIMS: It was filmed with this large monster of a 3D camera. I learned so much about 3D filmmaking throughout this process. I had to get used to seeing the crew walking around in the goofy glasses! When you film in 3D, the playback is also in three dimensions! I learned about focusing on certain objects to get that moment where it looks like something is about to jump off the movie screen. We have lots of those so I can't wait to see it in a theatre and watch the audience ducking and moving around.
FANG: Have you seen yourself onscreen as a giant yet?
SIMS: I have seen a very rough version. It was a still shot of me in the Gulliver's Travels pose where I'm laid out on a football field. I don't want to give away too much, but it looked incredible! It's so rad to see the other actors regular size next to me. It looks like I am literally a giantess!
Interview w/ Jena Sims
Jena Sims tells us about her background:

I grew up in a very small town called Winder, GA!

We have more cows than people! Not sure how far back you want me to go, but as a child, I was very shy and timid. My mom kept me in dancing classes my entire life, which taught me persistence, discipline, and loyalty. It inevitably brought me out of my shell, taught me confidence, and I'd like to think I learned some stage presence! In middle school I started cheering competitively and continued dancing in cheering throughout high school. I gradated in 2007, winning "Most Likely to Succeed" and a spot on the Homecoming Court.

.
Who or what inspired you to get into pageantry?
Honestly, I got a letter in the mail about one and I thought it would be a great idea to win scholarship money for college. So, I entered my first pageant, and I enjoyed it to much I decided to continue. I wasn't one of those crazy Toddlers and Tiaras types. I stuck to two bigger systems, America's National Teenager and Miss Teen USA. Competing at Miss Teen USA was my first live Network Television experience. From that moment on, I knew I wanted to pursue entertainment further.
You are now into acting, did pageantry prepare you for acting?
Pageantry gave me many opportunities modeling wise, some great contacts, and an experience with live television, but I can't credit my acting to pageantry. In fact, my coaches had to "de-pageant" me so I could learn to look natural in my auditions, and play characters. In pageants, it's all about how you walk, and look, and acting is the total opposite. You can't watch yourself in the mirror. It becomes rehearsed, not raw. It is a nice conversation piece in the audition room though. Casting directors will see that on my resume and call me Miss Georgia, so it's definitely an ice breaker.
Tell us a little about the upcoming film that you are in?
I was fortunate enough to book a lead in an upcoming 3D Roger Corman film! He's a legend! I am so thrilled for it to come out. My acting coach, Jeffrey Marcus trained me for the audition, and also helped me with the script. This is my first big acting gig. I get to play a nerd who turns in to a pretty cheerleader, except the side effect is that I grow 50ft tall! It's called "Attack of the 50ft. Cheerleader" and I play Cassie. It is a comedy, with a little taste of horror. I got to work with some industry veterans, like John Landis, Sean Young, Treat Williams, and Ted Raimi! The other actors I worked with were brilliant, and I am now extremely close with two of my co-stars. I really hope this opens more doors for me.
What can you tell us about the organization HBBQs?
The Pageant of Hope™ gives children and teens who face serious illnesses and challenges the opportunity to be Prince or Princess for a day. I started this in 2006. It's a noncompetitive pageant that invites kids of all ages to shine in the spotlight in front of family and friends and be celebrated for who they are. On March 3rd, 2012 it will be featured on ABC's new television series, Everyday Health, which highlights people who have made significant contributions to the health and well being of those less fortunate. Today, more than 800 kids in cities across the country – as well as in South Africa and Cuba – have participated in the Pageant of Hope™, organized by my nonprofit organization HBBQs, Inc. The event continues to reach children all over the world, bringing light into their lives and smiles to their faces.
Everyone is a winner in the Pageant of Hope™. Me and my team of former pageant winners, or "Has-Been Beauty Queens" (HBBQs), treat participants to an afternoon of pampering, followed by each child having the opportunity to walk across the stage in the spotlight, looking his or her best and feeling like a million dollars. Every participant receives a special pageant title and a crown to wear, and two lucky contests receive the title of Prince of Hope and Princess of Hope. At HBBQs, Inc., our motto is to "Touch each child… One tiara at a time." We work with hospitals, community centers, parents, local organizers, pageant industry leaders, and celebrities to personalize each Pageant of Hope™ to the communities we serve and the children and teens who participate. Our priority is to make each Pageant of Hope™ a safe, fun, and positive environment that celebrates kids for being just who they are.
How did you go about transitioning from a pageant winner to head of an organization? What steps did you take?
The idea came to me because of pageants. In 2000, I lost both of my grandfathers to cancer, so I combined two things I was passionate about (raising money for cancer research, and pageants) and created this event! It originally started as a pageant for kids with cancer, and then we recently branched out to all kids facing challenges.After I came up with the pageant, I took the necessary steps and formed a 501(c)3 organization, so that we could accept donations. Once that was established, I started applying for grants and scholarships so I could have enough funding to hold some pageants in different states. I won several national awards like COSMOGirl! CG Cup, Build-A-Bear Huggable Hero, Do Something Award, Caring Award, and many others. Once I had funding, and an established team of volunteers, we hit the ground running! Our first pageant was held in my hometown of Winder, GA.
Recently you were at the People's Choice Awards, what did you do and how was that experience?
This was one of my coolest jobs to date. I absolutely love live shows, and this was my first one since the 2007 Teen USA Pageant. I actually had to audition to get the job. The official title was "Statuette". It's the person who brings the trophy to the presenter of the award. Personally, I think I had the best award because I got to share the stage with the phenomenally talented Betty White! The clip of me applauding the cast of "Hot in Cleveland" has been shown on the Today Show, Access Hollywood, and a few others.
What would you tell those who look at pageants negatively?
I think TV shows shed a negative light on pageantry. Having had a small taste of reality TV, I learned quickly that producers can put you in situations and set up curtained scripted scenarios to make for "good television". The shows about pageants do just that. I think pageants teach women good communication skills, confidence, and grace. Only enter a pageant if you are in it for the right reasons.
Are you a sports fan? If so who do you support?
Die Hard! Yes! You can't be a southern girl and not be a fan of the Dawgs, Falcons, or Braves! I think my family would disown me! I grew up so close to Athens, GA I had such a fun time going to football games with my friends. I didn't wash my hands for DAYS after I had the opportunity to pet UGA the mascot! Kidding… a little. Being in Los Angeles I kind of adopted the Lakers, but I would always choose the Hawks if it came down to it.
What more would you like to accomplish in your life?
In my philanthropic life, I would like to be able to mentor other people who want to hold "Pageants of Hope" in their home states. I would like to see my organization continue to expand internationally as well. Career wise, I would like to book more film roles. I want to continue to explore comedic roles. I would also like to book a Soap Opera because I hear it's easy work! Kidding… Cameron Mathison and Susan Lucci are my heroes.
Is there anything that you'd like to say to all of your followers/supporters, and even to those who may be introduced to you for the first time by this interview?
I am just getting started! I would like for them to know that I chose acting as a profession because I care about giving back. It isn't to be noticed by TMZ or to be recognized on the street. I genuinely care about my philanthropic work and I want to use any "fame" I have as a platform to give me a bigger voice, to reach a bigger audience, and to donate back.
You can also find Miss Jena Sims at :
http://www.alchemistandhighbrow.com/jena/modeling_all.php
http://getluckywithliv.wordpress.com/tag/olivia-alexander/
http://www.girlsfromentourage.com/jena-sims-flight-attendant/jena-sims-hot/
http://www.ornaments4cure.org/Relay%20for%20Life_New/pages/Jena%20Sims,%20Captain%20and%20Grayson%20Lovern,%20Co-Captain.html
http://www.contactmusic.com/photo/miss_teen_usa_103_wenn5002354
http://bustedcoverage.com/2011/03/31/opening-day-chicks-one-tree-hills-jena-sims-once-fired-from-baseball-bat-girl-gig-because-her-legs-were-a-distraction/
http://www.myspace.com/reflectionagency/photos/29747290
http://www.sirenamodels.com/female-model-jena-s3.html
http://streicherartworldwide.com/still.html
http://twitter.com/#!/jenamsims
Trivia
: As an Elite model, Jena did a photo-shoot in 2010 (when she was still new to L.A scene) with another former Elite girl and friend - Alexandra Cobrin who went on to do her first nude scene in American Reunion. Jena applauds Ali for her brave on her tweets. Now it's Jena turn.
http://mtmstudios.com/blog/?p=675
Jena
was on Dexter (red dress) [S5E12]. Check out the ass....sweet lord.....
Her official site :
http://www.jenasims.com
She is so inspirational to young women everywhere. When she is finally busted down the road for misappropriating charity funds for her own exotic travels, I will still adore and respect the beauty queen for being such a foxy devil.
Jena Sims Attack of the 50ft Cheerleader behind the scenes

Jena Sims "Do Something" Video 2009

Olivia Alexander the co-lead will be topless as well.








Jason Bene, Donny Broussard and Christina Rickman have an entertaining chat with actress Olivia Alexander about her role in Charles Band's new film Killer Eye: Halloween Haunt!, her opinion on nudity in films and working in Attack of the 50ft Cheerleader. edited version with focus on AOT50FC:
Olivia Alexander Reel
Deep In the Valley Clip
Behind The Scenes : Attack of the 50ft Cheerleader 3D
The Diary of Brittany Andrews- Attack of the 50Ft Cheerleader
Britney Spears Pop Star Run

As "Olivia Usey"on 'that' dance show
Olivia worked for a while as necro-model for semi-porn site. She went by as
Bree
http://www.chokechamber.com/gallery.php?a=a&page=2
Going to be an awesome movie.